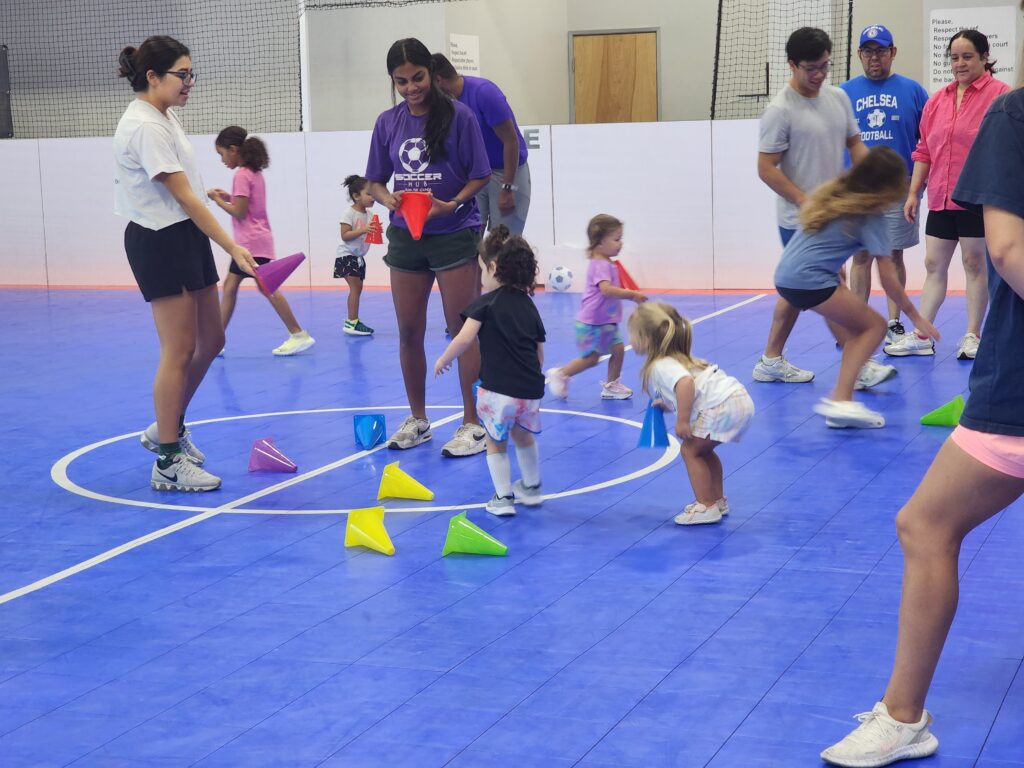 Description
Ages: 1.5 Years old – 6 Years old
Classes Available
Saturday and Sunday Classes available (45min)
Saturday (9am): 1.5 to 2 year old (with parent)
Saturday (10am): 3 to 4 year old
Saturday (11am): 5 to 6 year old
Sunday (9am): 3 to 4 year old
Sunday (10am): 1.5 to 2 year old (with parent)
Sunday (11am): 5 to 6 year old
Packages
8 Week Program $200
Class size
We will have a class size of 6 – 8 kids MAX.
Class Description
Cheeky's Chipmunks Development will focus on and provide an age-appropriate introduction to soccer techniques and rules. We have a new and innovative way for children to learn, not just by playing games, but by training with lots of repetition. We will build good habits as they develop themselves as future soccer players and athletes. We want to make sure they are having fun, while ensuring they are developing skills and mentality to play sports in the future! We look forward to having all those little ones in our program and helping them build a solid foundation for their future love of the game!
Call/Text or email us Today!!!
512-358-4908
info@soccerhubaustin.com